Family Performing Arts Night Returns on November 12!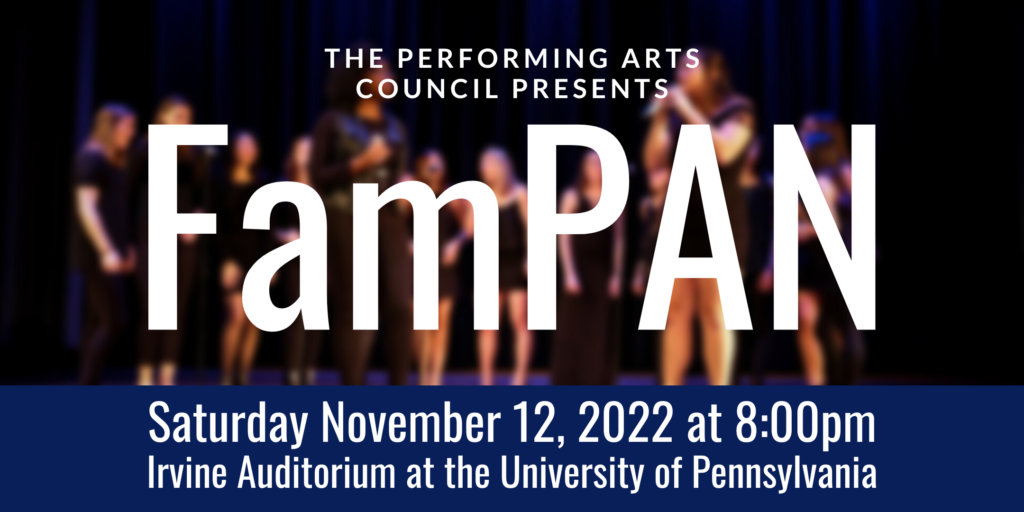 A showcase of Penn's student groups showcasing music, dance, theatre, poetry, and comedy.
About FamPAN 2022
Hosted by Penn's Performing Arts Council (PAC), Family Performing Arts Night (or FamPAN) serves up a sampling of performances from some of Penn's 60+ student-run performing arts clubs. Join us to watch family and friends take the stage for this favorite annual showcase of a cappella and dance, spoken word and theatre, bands and comedy – all in one!
FamPAN 2022 is presented for one night only on Saturday, November 12 at 8:00pm. The showcase takes place in Penn's iconic Irvine Auditorium. Find Accessibility Information for Irvine Auditorium here.