PAC Con is an annual gathering for performing arts groups to learn, share, and build community. 
This year's Performing Arts Council Conference will take place on Thursday, September 28th through Sunday, October 1st.
We are excited to once again offer a Call for Proposals for anyone who wishes to participate. This means we would love to hear your suggestion for a session topic – or even better, your proposal to lead your own PAC Con session. Students, faculty, staff, and community partners are welcomed to propose content! Please submit  by Wednesday, 8/23.
Register now for PAC Con 2023!
This year's PAC Conference begins on Thursday, September 28 and runs through Saturday, September 30 (with some session repeats on Sunday, October 1st). 
PAC Con is open to all students with an involvement in the performing arts. Check the session listing and RSVP to let us know you're coming!
For PAC Groups, mandatory attendance is as follows:
Meet the Partners
Thursday, 9/28 @ 5:30pm-6pm, Platt House
Producer/Chair must attend if group is producing a Fall Semester show
Pre-Prod Form Review
Thursday 9/28 @ 6pm-6:50pm, Platt House
Producer must attend if group is producing a Fall Semester show
Show Biz: Budgets & Hiring
Friday, 9/29 @ 4pm-4:50pm, Platt House or Virtual TBD


Treasurer/Business Manager must attend 

Embracing 

Con

flict with RP@P  
Friday, 9/29 @ 5pm-6:20pm, Platt House
Knowledgeable Board Member must attend
Load-ins, Uhauls, and Strikes (Oh, My!)
Friday, 9/29 @ 5pm-5:50pm, 

PAC

 Shop


Tech Director must attend if group is building a set

Sharing is Caring: Space Share Contracts
Saturday, 9/30 @ 2pm-2:50pm, Platt House


Knowledgeable Board Member must attend if group is producing a Fall and/or Spring Semester show

ADDITIONALLY, 20% OF YOUR MEMBERSHIP MUST ATTEND ANY OTHER SESSION(S) OF THEIR CHOICE  

For example, if you have 20 members and 3 members have to attend some 

mandatory

 sessions, then 1 more member has to choose a different session to attend.
Contact the PAC Exec Board if you have questions or conflicts that prevent you from meeting your attendance quotas.
Arrive early or stick around after your sessions to pick up a meal, available on Thursday, Friday, and Saturday!
During PAC Con, you'll be invited to join a campus-wide scavenger hunt on Goosechase to gain points for your team! The winning team will be awarded a special prize, to be announced. Stay tuned for details on how to join the Goosechase!
Take a scroll through PAC Con History...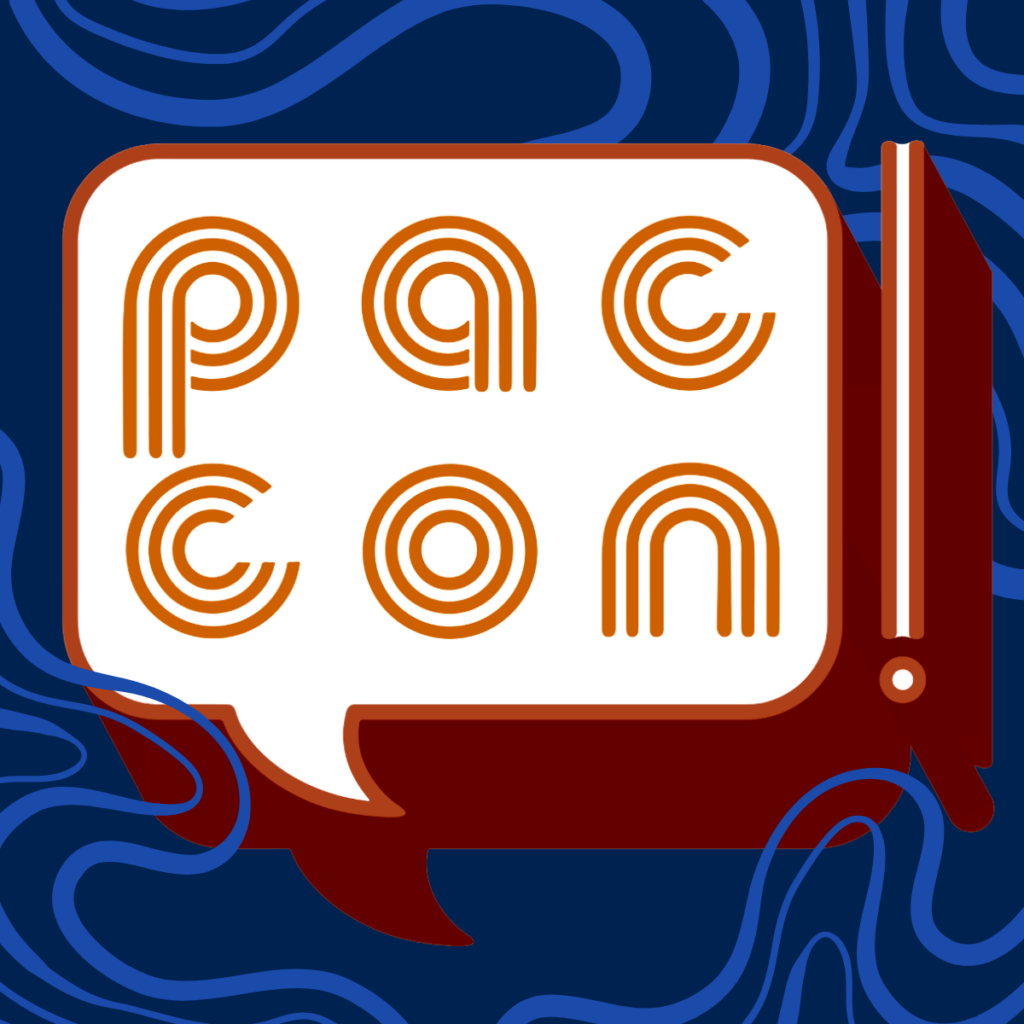 The fifth annual PAC Conference on September 29 – October 2, 2022 was organized in partnership with the 22-23 PAC Exec Board, Career Services, the LGBT Center, the Office of Social Equity and Community, the Office of Student Affairs, the Penn Museum, Penn Live Arts, the Student Activities Council, the Theatre Arts Program, the Weingarten Center, and Wellness at Penn. 
Find profiles of our presenters on the Event Registration Site for PAC Con 2022.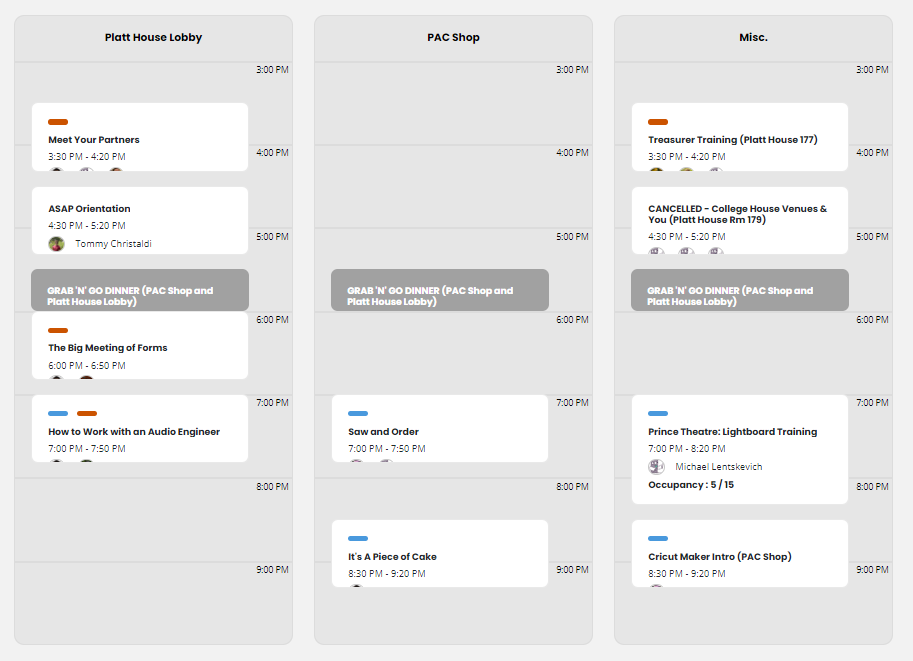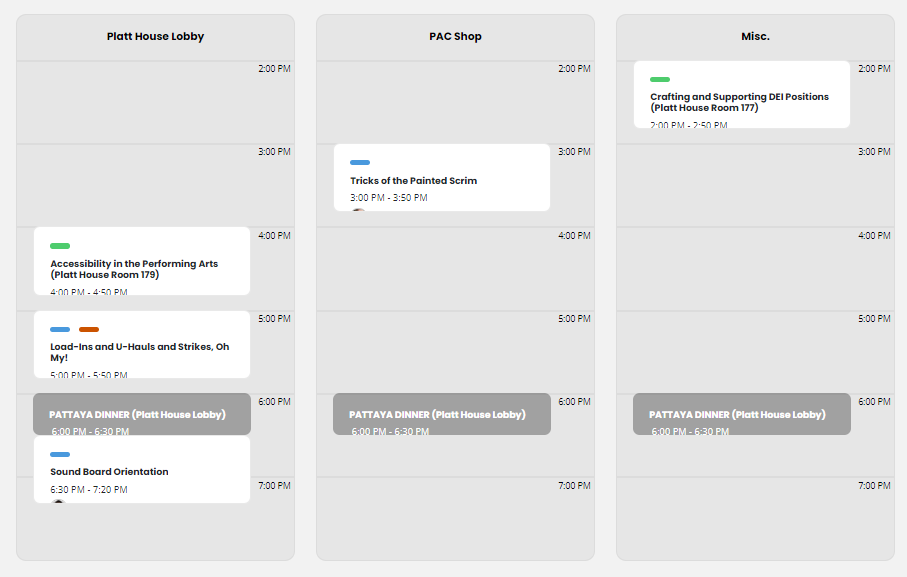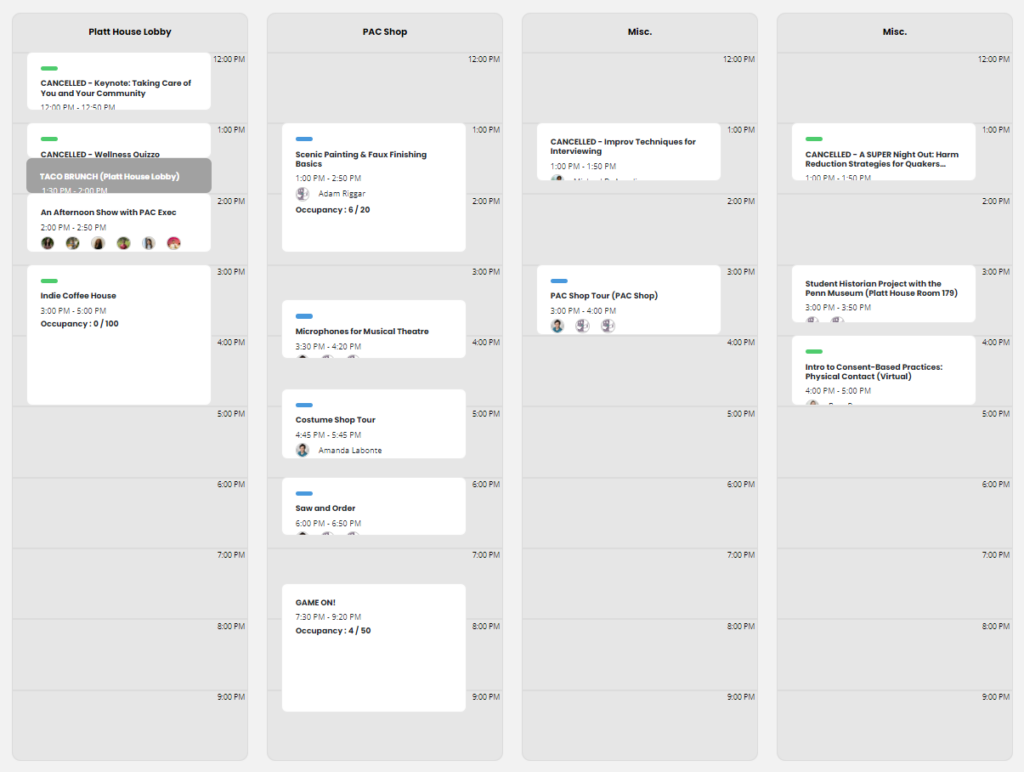 Presented by Michael Lentskevich.
Want to learn to use the light board for your show? Want to get paid for doing tech gigs? Join us for a hands-on introduction to the ETC Element Light Board, used in the Prince Theatre and in Iron Gate Theatre.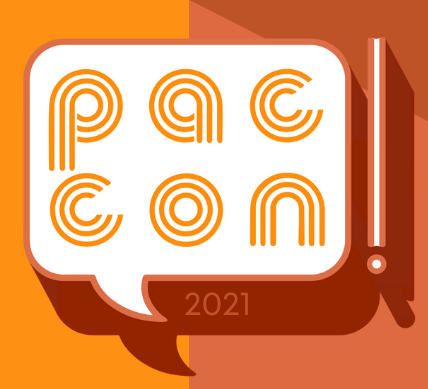 PAC Con 2021: Reorienting, Resetting, Reuniting
The fourth annual PAC Conference on September 23-36, 2021 was organized in partnership with the 21-22 PAC Exec Board, the Office of Student Affairs, Venue Partners, and Philly Asian Performing Artists.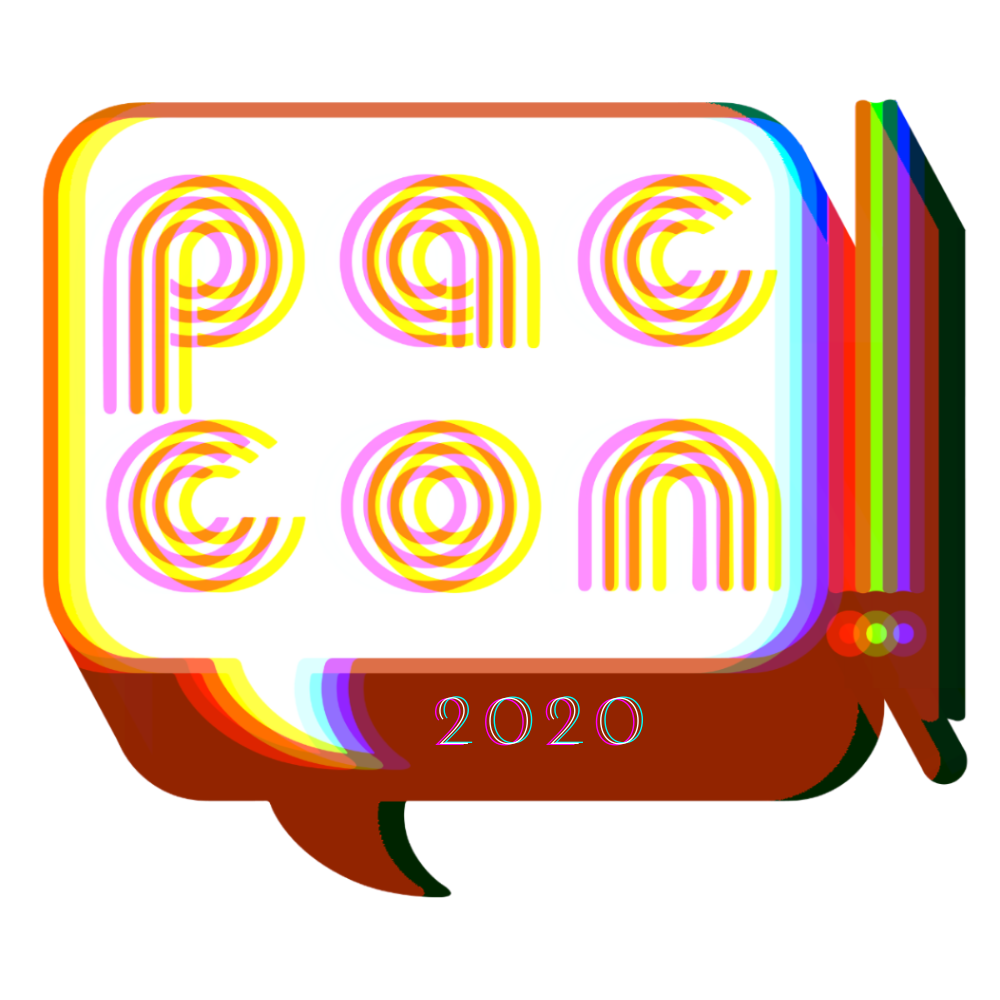 PAC Con 2020: Virtual Edition
The third annual PAC Con was held on October 9-11 with sessions contributed by the 20-21 PAC Exec Board, University Life, The Annenberg Center, and the Office for Social Equity and Community. This weekend of virtual programming included online rooms for conversation over meal breaks, and a Tech Hour meet-and-greet to address  tech roles, production management, and design for the virtual semester.
Writing a Land Acknowledgement
How to develop, and present Land Acknowledgement statements for in-person and virtual events
Keynote: Racial Justice & Art Making 
A space for reflection, resolution-making, and community healing.
Marketing & Social Media 
Tips from staff and students on how to make your online presence engaging, inviting, and inclusive.
Virtual Pre-Production (Video Production & Editing)
Technical resources for recording, streaming, or collaborating online.
Untangling Rights
How to request rights for the use of copyrighted music, text, or choreography on different platforms.
New to PAC
An intro to the Performing Arts Council's governing body, PAC-Exec, and the compacts that PAC follows. 
Connecting Virtually 
Soft skills, strategies, and social considerations to make Zooming more fun and more effective.
Hazing Prevention
What constitutes hazing, how to address it, and how to devise inclusive practices for member engagement.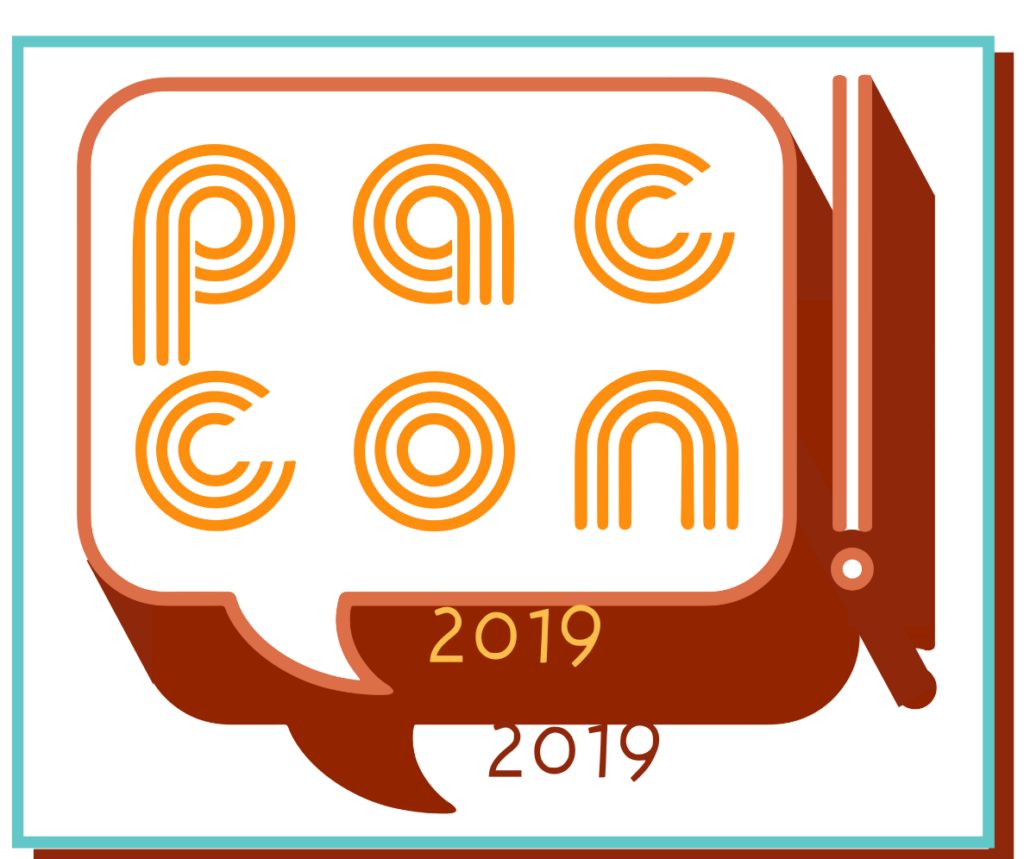 PAC Con 2019: Keep Calm & PAC Con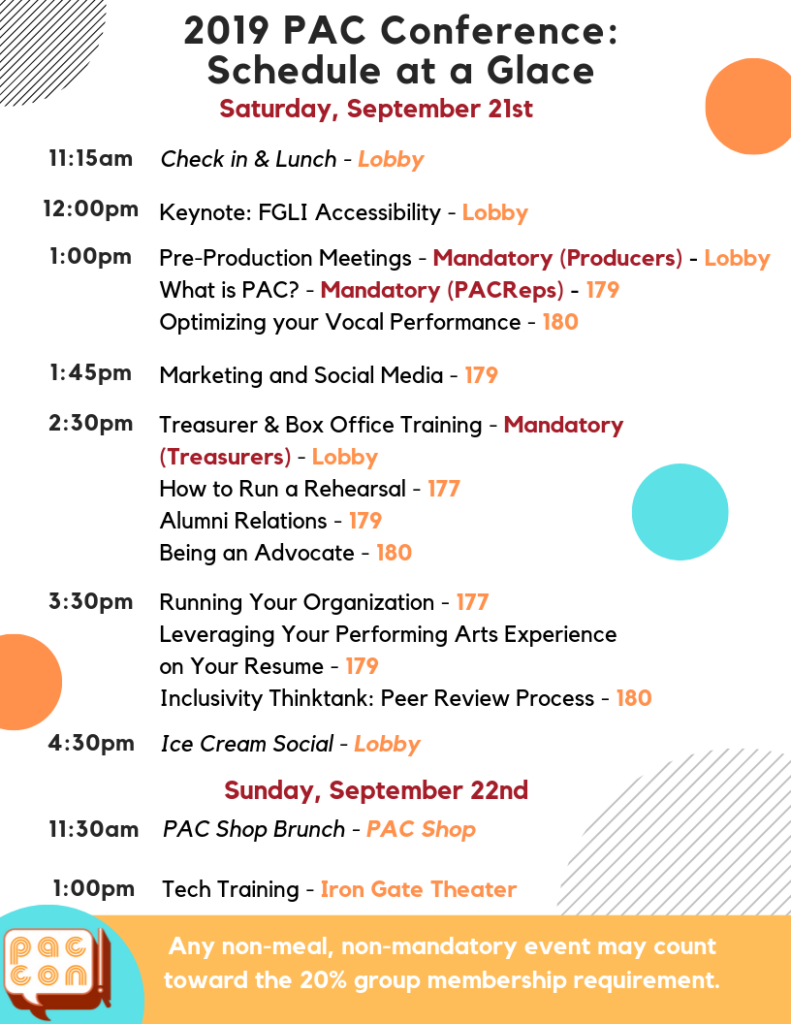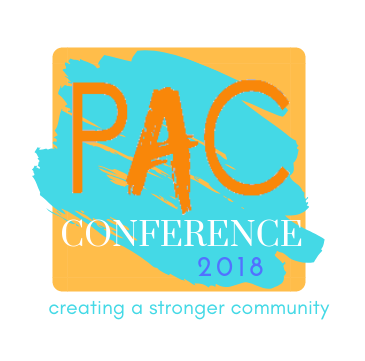 PAC Conference 2018: Building A Stronger Community