Alumni Spotlight on Sarah Elger, GAR'13
Sarah Elger, GAR'13 has a diverse background in the arts. After pursuing sculpture and dance at Bard College, Sarah worked on the set at Sleep No More in NYC. She met Neil Patel, and by his recommendation, Sarah got her Master's degree in Architecture at Penn in 2013. Despite the challenges of being among peers with Bachelor of Architecture degrees, Sarah embraced the opportunity and learned not only how to design buildings but also how to think strategically. She believes the arts at Penn were "instrumental" as architecture as well as set and lighting design became the foundation of her company today.
After becoming a finalist in Walt Disney Imagineering's Imaginations contest, Sarah's career grew as she moved to a position with the company. Bridging her love of theatre and architecture, she describes design for theme parks as "big, permanent theater." Sarah then transitioned to work on the Wizarding World of Harry Potter and Skull Island: Reign of Kong in Universal before founding her own company, Pseudonym Productions. Collaborating with Nikhil Menezes, C'15, a friend from Penn whom she worked with on her thesis, Sarah took an 18,000 square foot warehouse and transformed it into a "real-life video game," a fulfilling milestone in her career.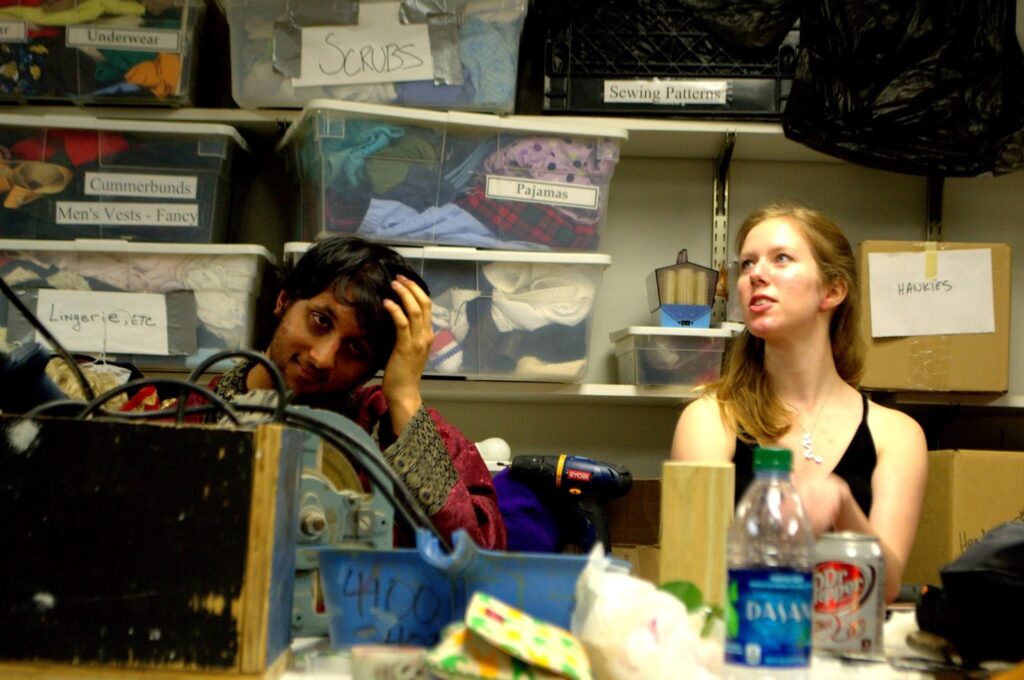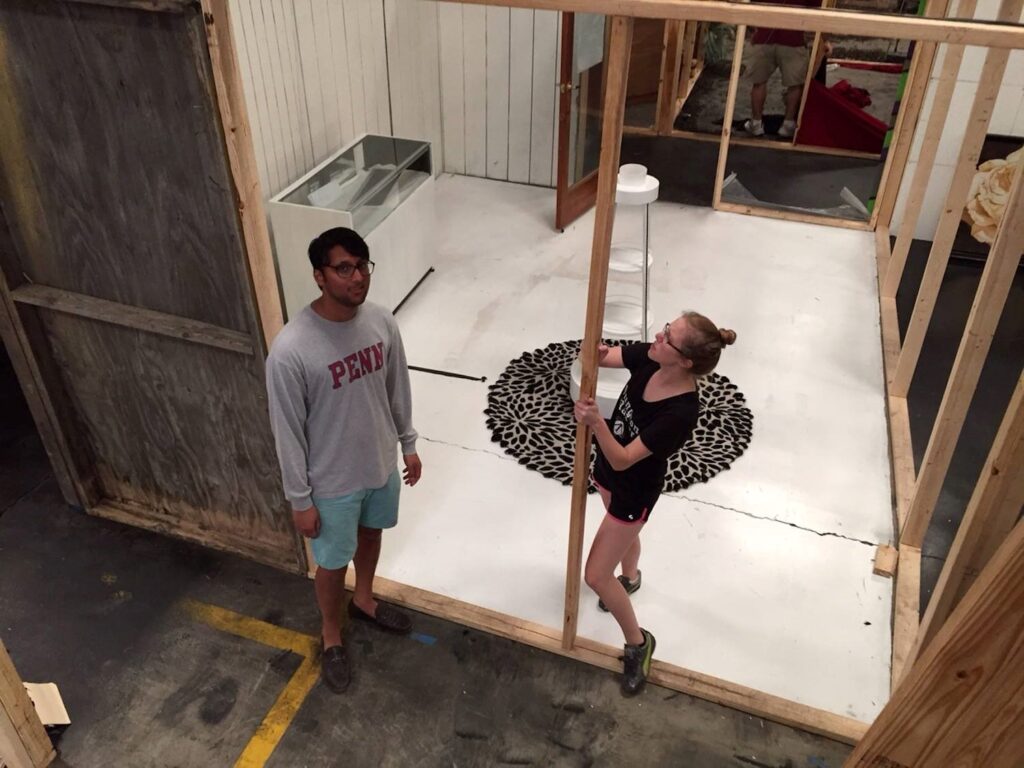 During her time at Penn, Sarah participated in various collaborations in the arts. She became fast friends with the late, beloved Peter Whinnery, who became her mentor. She took a lighting design class taught by him and pursued several independent studies. Sarah also designed sets and lights for various groups, including iNtuitons and InVersion Theatre, founded by a group of iNtuitons graduates. Sarah's favorite arts-related memory during her time at Penn is working on her graduate thesis with advisor Annette Fierro: merging video games, architecture, and theater. Working with an exciting brainstorming group, she scattered cryptic papers around campus creating a chasing game and saw who was "open to playing." She also reminisces fondly on "chaotic, time-consuming" building and story writing in the PAC Shop with Peter Whinnery.
Currently, Sarah is working on her first permanent installation here in Philadelphia. She is designing an experience that will be an immersive venue and hub for creativity. Her goal is to merge something similar to Santa Fe's Meow Wolf and Sleep No More with her "own unique flavor" from her years of independent creations that empower guests. The experience allows the guests to step into the world of a ride without the use of tracks or vehicles.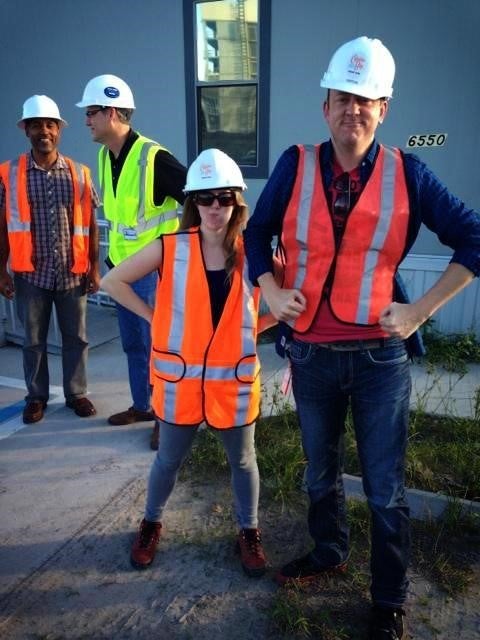 When asked what advice she would give students interested in pursuing a career in the arts, Sarah says: "It's important to create opportunities for yourself. It's crucial to stay open-minded and not limit yourself." Sarah recommends building a strong network of people who can help lead you in the right direction for you when thinking about your future's path. She also urges you to pick a direction, but don't lose sight of your goals: "It may be easier to take the office job, but life is about perseverance and resilience."
Sarah recognizes that at times, the spark of creativity can slow down, and work in the arts industry can be demanding. However, her passion for the arts and the impact they have on her life continue to drive her forward: "I don't know what life would be without the arts."
This interview was conducted by Tommy Christaldi, C'23 and drafted by Jordyn Harris, E'25.