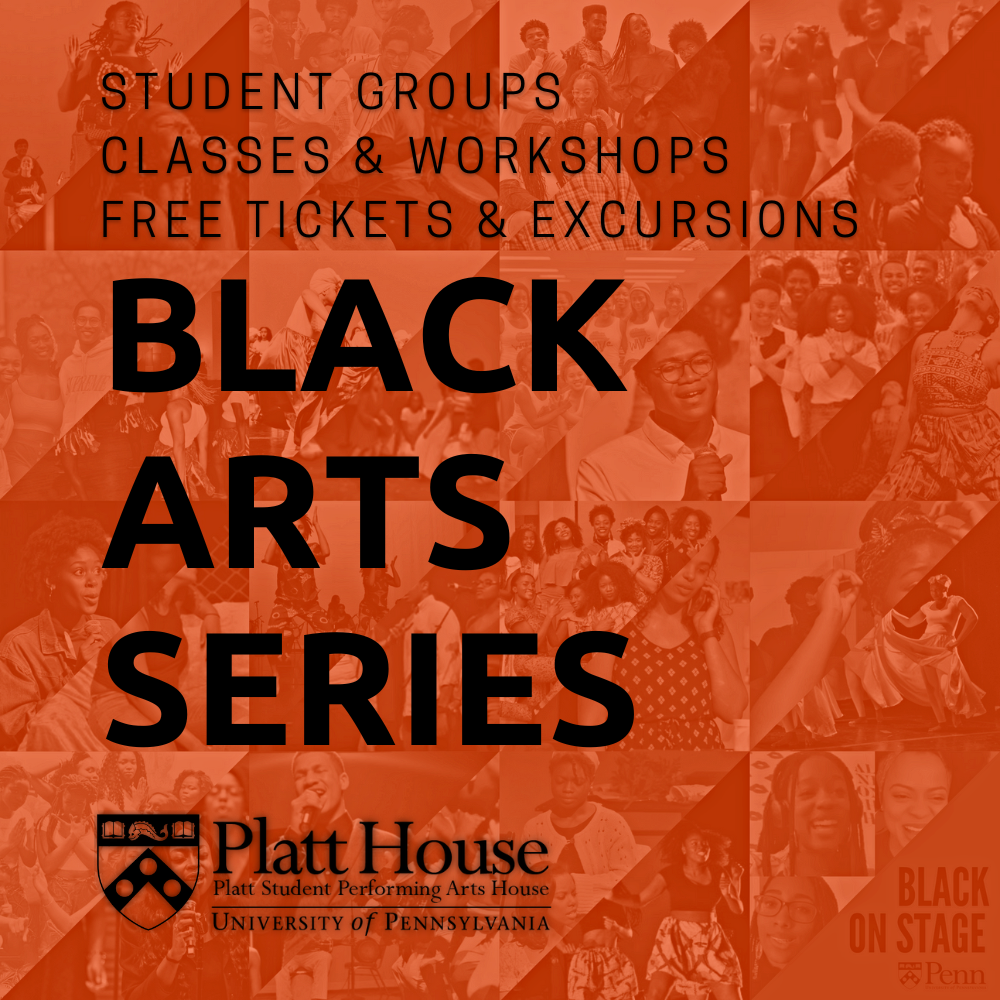 Platt House's Black Arts Series is an initiative in support and celebration of Black creative expression, performance, and artivism on Penn's campus. We seek visibility for Black creatives in current, incoming, and graduated classes to find, inspire, and collaborate with each other, and we aspire to repopulate and revitalize those Black affinity student performing arts groups whose membership took a hit over the past years of remote and socially distanced activities.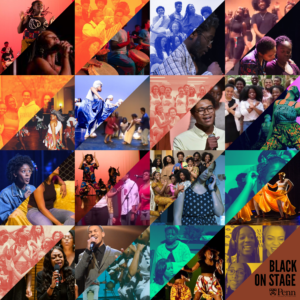 Explore the performing arts groups who put Black culture, experiences, and affinities at the forefront of their mission. 
Platt Student Performing Arts House subsidizes student tickets to concerts, talks, and shows upon request and by availability. 
Check out the listings below and email us to attend!
▸Upcoming Events

A wild and delicious lineup of 160+ independent Fringe shows curated by risk-takers to foster creative collisions.

NEA Jazz Master Branford Marsalis, "the highest echelon of jazz tenor saxophonists," (Los Angeles Times) returns to Penn Live Arts with a kaleidoscope of moods from the group's latest album, its most emotionally wide-ranging and melody-driven collection to date.

New York's esteemed Negro Ensemble Company (NEC), performs the world premiere of commissioned one-act plays by Levy Lee Simon and Cynthia Grace Robinson. As part of our season-long focus, the plays will center on the tragedy and trauma of the gun violence epidemic and its disproportionate impact on communities of color. With NEC, "arguably the most successful Black theatre group in the world," (American Theatre) we seek to elevate these vital conversations and amplify Black voices, stories and perspectives.
In collaboration with Abrahamse and Meyer Productions of Cape Town, South Africa, EgoPo presents the Philadelphia premier of Loraine Hansberry's rarely produced masterwork. This immersive staging integrates Black American and Anti-apartheid South African perspectives, and features an international cast of 19 along with African food, drink, dance, and music. Set in revolution-era Africa, Les Blancs asks if we can ever move beyond colonialism, and, if so, what new paradigm will exist on the other side.

"A fiery and creative drummer," (DownBeat) Grammy® Award-winning jazz trailblazer Ulysses Owens Jr. returns to Penn Live Arts joined by his high-octane big band, voted 2022 Rising Star Large Ensemble by DownBeat. Packed with emerging jazz talent, the group performs a mix of originals and classics, balancing excitement with subtlety, and polish with unbridled innovation. Get ready for some big band fireworks!

The Pulitzer Prize-winning play finally arrives on stage in Philadelphia, in a celebratory new production, following its limited Broadway run! James Ijames's riff on Shakespeare's Hamlet is set at a BBQ in the South, and centers Juicy, who is Black, queer, and soft – and learning to love himself. "A hilarious yet profound tragedy smothered in comedy," raves The New York Times.

Eight-time Grammy® Award-winning bassist Christian McBride returns to his hometown backed by his all-star quartet. McBride, known for his "astounding fluidity on the bass," (The Philadelphia Inquirer) brings the fire and fury of a virtuoso and seasoned jazz luminary.

Tap superstar and MacArthur Fellow Michelle Dorrance "is a virtuoso, both as a dancer and choreographer." (The New York Times) In this Philadelphia premiere, tap dance meets holiday favorites from The Nutcracker Suite boasting boogies, slides, struts and dives into Duke Ellington's intoxicating interpretation of the Tchaikovsky classic. Get ready to enter a world of jazz, swingin' syncopation and vernacular sugar, persuading us all to be a little more soulful this holiday season.
This list is updated periodically. Check back for more and contact us if there are events you are interested in attending!
Thank you to the  partners, collaborators, and friends who make the Black Arts Series possible:
Makuu Black Cultural Center
Monolith
Penn Live Arts