Congratulations to the Class of 2023!
Join us at the
Student Performing Arts Awards Celebration:
Saturday, May 13th @ 2pm, 
Platt House Lobby
Join Platt House on Saturday, May 13th for our Annual Student Performing Arts Award Celebration! We will present the student awards, honor our departing Tech Shop Supervisor Michelle Moller, and host a reception. See you there!
2pm-3pm: Award Celebration & Honors
3pm-4pm: Reception
Platt House's main entrance uses a staircase. If you prefer or need the accessible entrance, the Guard on duty can assist you.
Please send any questions to platthouse@pobox.upenn.edu
Announcing the winner of the Stephen Goff Award:
Jess Lin, C'23
PAC Executive Board, iNtuitons Experimental Theatre, Front Row Theatre Company, Penn Glee Club, Penn Players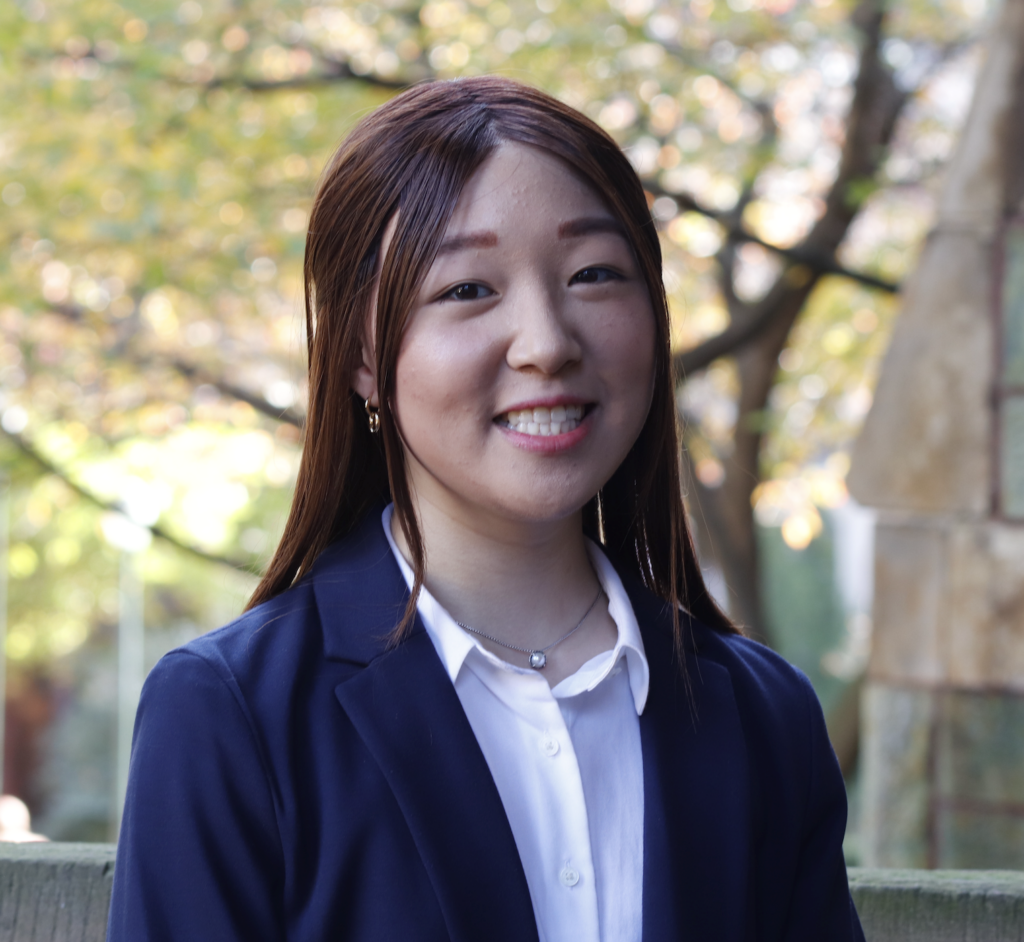 The Stephen Goff Award for Student Performing Arts is awarded to a graduating senior demonstrating commitment and leadership in the student performing arts. The 2023 Award goes to Jessica Lin, marking 4 years of impactful contributions through and beyond board roles within iNtuitons Experimental Theatre the Penn Glee Club, two terms as Tech Chair for the Performing Arts Council, and initiator of the DEI Chair Coordinator Position within PAC-Exec. 
We congratulate Jess on the deep and meaningful impact she has had on the student performing arts community, not only in her work with individuals and groups seeking support but for the structural changes her work has initiated. 
Announcing the winner of the Fresnel Award:
Walli Chen, C'23
Bloomers Comedy; PAC Tech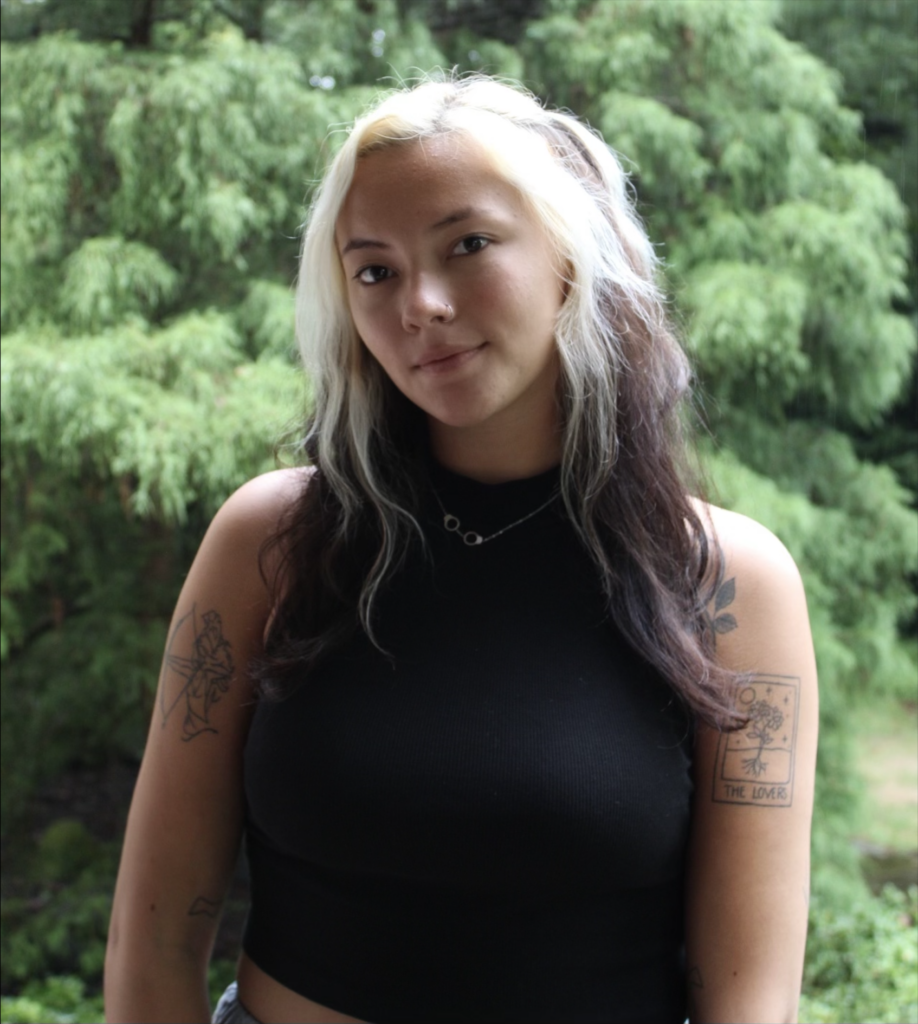 The Moller Fresnel Award for Outstanding Contributions to the Tech Community is awarded to highlight and elevate the contributions of a technician in the senior class who selflessly supports, builds, and elevates the tech community. The 2023 Award goes to Walli Chen. as Tech Director of Bloomers Comedy and a lighting and sound technician whose creative and technical expertise has been a gift to at least a dozen student performances across campus. 
In addition to work in the Shop and behind the booth, Walli has served as Bloomers' External Social Chair, a tutor in the ASAP After School program, and drumline section leader in the Penn Band.
Announcing the winner of the Baton Award:
The Penn Band
Singers, Musicians, and Comedians (SMAC); The Performing Arts Council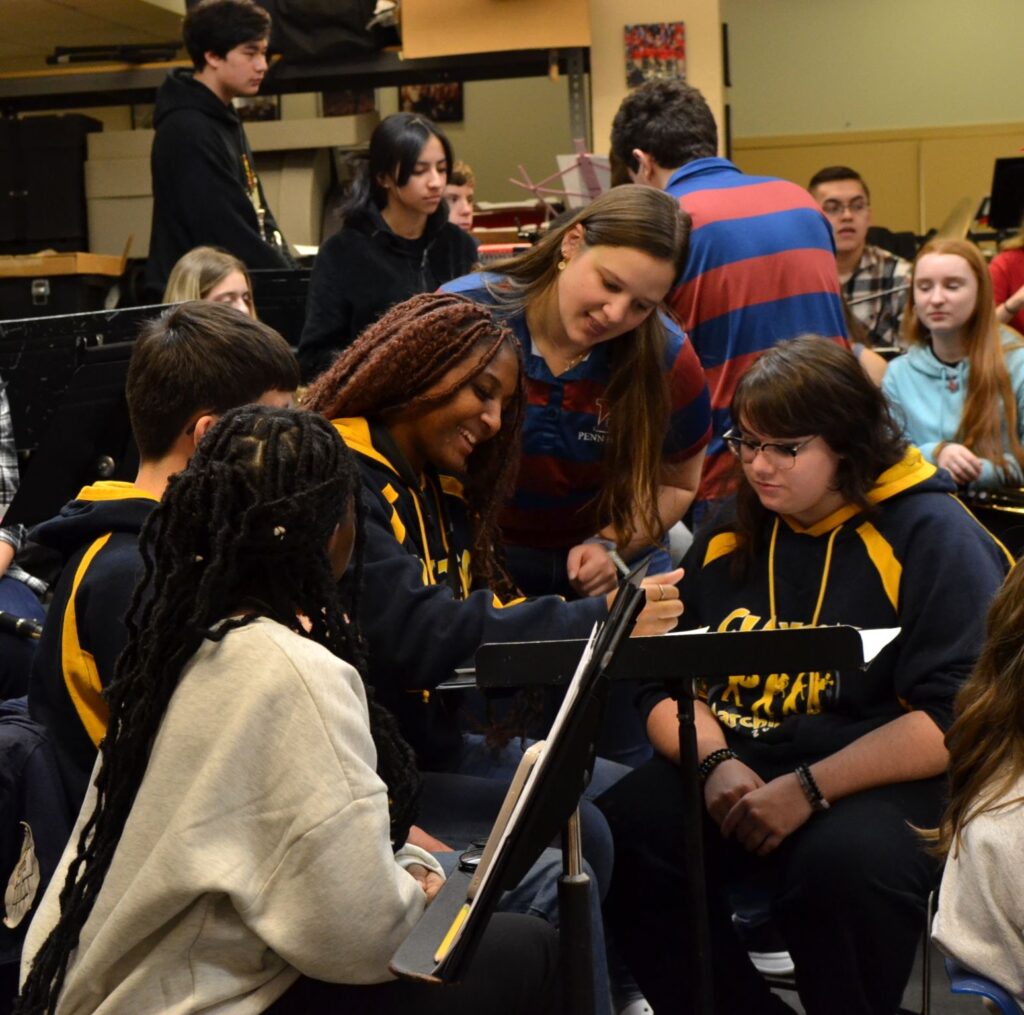 The Francis Johnson Baton Award recognizes a student performing arts group demonstrating meaningful and consistent community service. The 2023 Award goes to The Penn Band, whose members engaged in exceptional outreach to bridge the gap between campus and the wider Philadelphia community, working with children and underrepresented communities, and bringing visibility through music and energy to social justice events on campus.
Announcing the winner of inaugural Impact Award:
Tommy Christaldi, C'23
PAC Executive Board, Penn Players, ASAP After School Program, PennArts, Kite & Key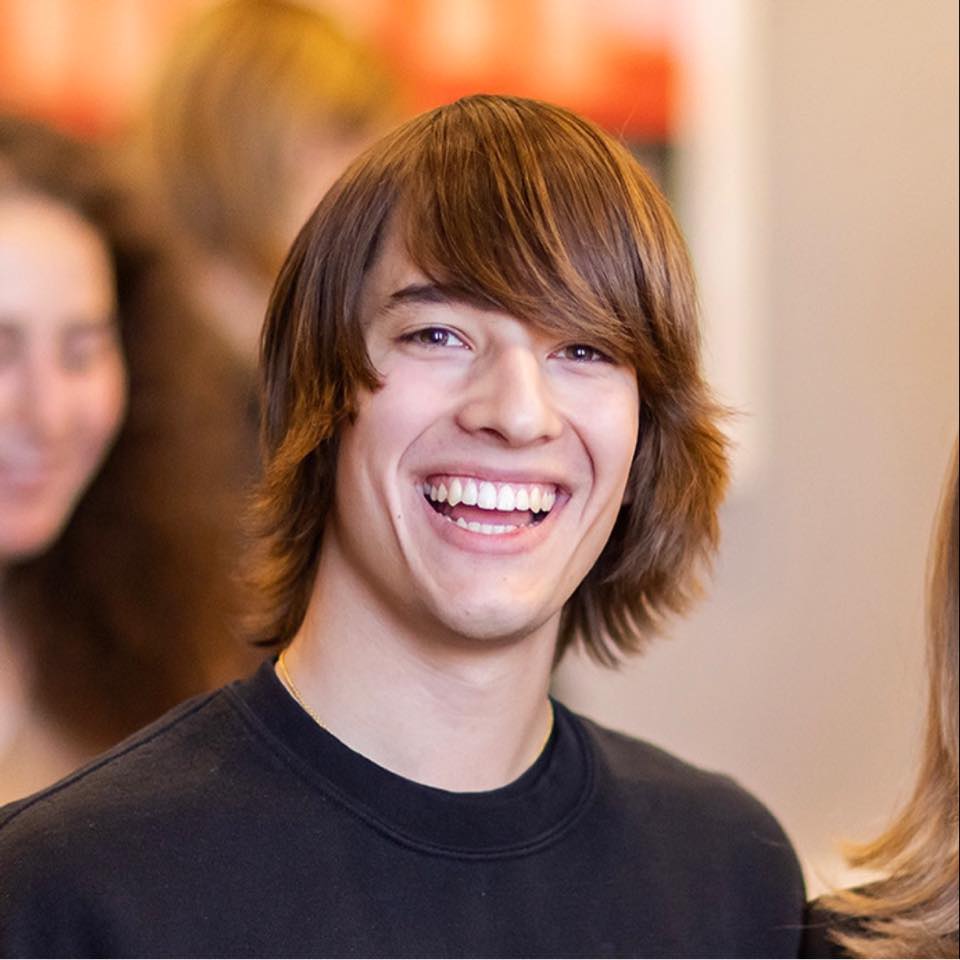 This year marks our first ever Impact Award, recognizing a positive and supportive connector for the student performing arts and the larger community. We are honored to present this award to Tommy Christaldi, whose work as an enthusiastic tour guide and mentor, willingness to talk to anyone at anytime about performing arts, and ability to connect with peers made him a friendly face of the community and a true ambassador for the student performing arts on campus.
Announcing the winners of the Wallace and Whinnery Summer Internship Awards:
Evan Golinsky, C'24
Undergraduate Media & Entertainment, Cinema & Media Studies
The George & Jane Wallace Summer Performing Arts Internship Award provides one Penn undergraduate with funds to support a summer internship in a professional performing arts or related entertainment organization. The 2023 Award goes to Junior Evan Golinsky, who travels to Los Angeles this summer to join the Motion Picture Talent department at Creative Artists Agency.
Avery Bloomberg, C'25, W'25
Penn Records, Penn Music Mentoring, Penn Symphony Orchestra, Samba Ensemble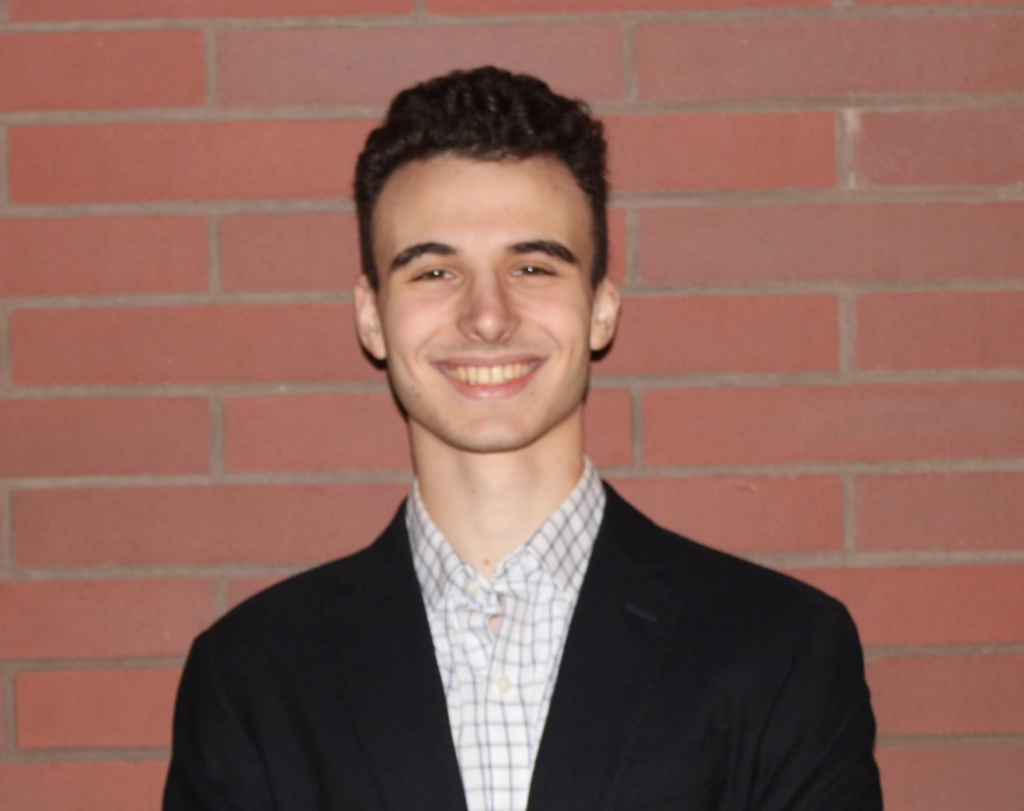 The Peter Whinnery Summer Arts Internship Award provides The Whinnery Award provides one Penn undergraduate with funds to support a summer internship in a theatre arts related field. The 2023 Award goes to Sophomore Avery Bloomberg, seeking positions this summer in a nonprofit music mentoring organization, in songwriting and music production, and music licensing.
Congratulations to these two students embarking on new journeys! We look forward to hearing from them in the fall about their experiences.
Congratulations to the Class of 2023!
These Seniors are awarded a Spotlight by their peers, in gratitude for their vision, creative excellence, and impact on the performing arts community. You inspire us. We can't wait to see you shining your light out in the world beyond Penn! 
Click on each image below to read testimonies from the peers who nominated these seniors.