Platt Student Performing Arts House
160 Stouffer Commons
3702 Spruce Street
Philadelphia, PA 19104-6026
Stay Up To Date!
Subscribe to Platt House email communications below:
Fall 2023
Mondays – Thursday, 10:00am – midnight
Friday, 10:00am – 10:00pm
Saturday, 10:00am – 8:00pm
Sunday, 10:00am – midnight
Reading Days and Finals Hours 
Monday, 12/11 – Thursday, 12/14: 9am-2am
Friday, 12/15: 9am-10pm
Saturday, 12/16: 9am-8pm|
Sunday, 12/17 – Wednesday, 12/20: 9am-2am
Thursday, 12/21: 9am-midngiht
Friday, 12/22: 9am-2pm
Saturday, 12/23 – Tuesday, 1/2: CLOSED
Wednesday, 1/3: 9am-midnight (regular hours)
Platt House's lounge and rehearsal rooms are accessible via reservations and walk-ups. An active PennCard is required for access, with exceptions for special public events. Please check our social media pages for holiday closures and special event hours. 
Platt Student Performing Arts House provides leadership and support for the creation and implementation of arts programming for students at the University of Pennsylvania:
Supporting Penn's 70+ student performing arts groups, which stage over 100 comedy, spoken word, dance, theatre, and music events each year
Committing to the learning and development of student artists through trainings, workshops, masterclasses, and career mentorship
Facilitating youth arts mentorship, community outreach, and engagement with the regional arts industry.
Welcome
You have a home at Platt House. We believe that our mission to support the student performing arts touches everyone at Penn. Artmaking is inherent to all of us, and Penn's performing arts are instrumental in reducing the psychological size of the University, forming communities out of individuals, and helping students recognize and affirm our common humanity. Our aim is to help you build these affirming spaces, stitched together by creative passion and shared development. We seek to continuously amplify the joy, purpose, and artistry in your creative pursuits, inviting all of Penn to grow with you.
Community
The value of any collective artwork comes from the strength of its community. Our student performing arts community is made up of over a thousand people with their own affinities and experiences, an array of media, forms, and practices, and a flow of impactful missions and ideas. Our goal is to display this community in all its diversity and inspire you to meaningful collaboration. We strive to support and uplift your presence here by fostering comfort, engaging earnestly with challenges, and nourishing your creativity. 
Equity
We believe that equity, access, and inclusion are the central tenets of just organizations, imaginative art, and meaningful programming. Building a thriving arts ecosystem requires us to recognize and repair the harm that artmaking structures can perpetuate. We share the responsibility to create an informed and empathetic space with the resolve to dismantle sexism, racism, ableism, homophobia, xenophobia, and all covert and overt forms of prejudice and discrimination. Through continuous learning and thoughtful, identity-conscious programming, we work towards building a generous and just performing arts infrastructure that will help all members flourish. 
Empowerment
The performing arts are an environment for experiential, tactile, and emotional learning that can empower its makers and audiences. Drawing from the resources of our city, campus, and experienced staff, Platt House acts as a scaffold and safe haven for creative students as you attempt, envision, and bring to life moments that will land among the most memorable chapters of your Penn adventure. We serve as collaborators, cheerleaders, and advisors, reminding you and ourselves of the importance of doing it for yourself, failing fantastically, and writing in pencil. And when stress inevitably comes, we give ourselves and each other grace, we rest, and we reflect, before diving back into the arts galvanized anew.
Respect
Creativity thrives in an environment of reciprocal respect, and we want that affirmation to be palpable within Platt House and among all of Penn's student performing artists. Our intersectional and inclusive ideas of community guide our actions. We celebrate the interplay of all our identities and seek spaces to share our personal experiences and truths. We believe that mutual, affirming respect allows tough conversations to happen while magnifying the goodwill necessary to actualize substantive, lasting change.
Wellness
You are a human first. We prioritize wellness in all its spheres, and recognize our shared need to balance our creative passions and academic goals with health and safety in mind. We provide the tools and environment to assist you in managing stress for yourself and your artist community, while leaving space for the influx of effort and exertion that follows inspiration. We embrace failure and imperfection as part of the artistic journey.  We encourage you to take the necessary time and space to set boundaries, build mindful practices, reflect, and evolve, so that all artists can feel supported in showing up, participating, and leaving enriched by art.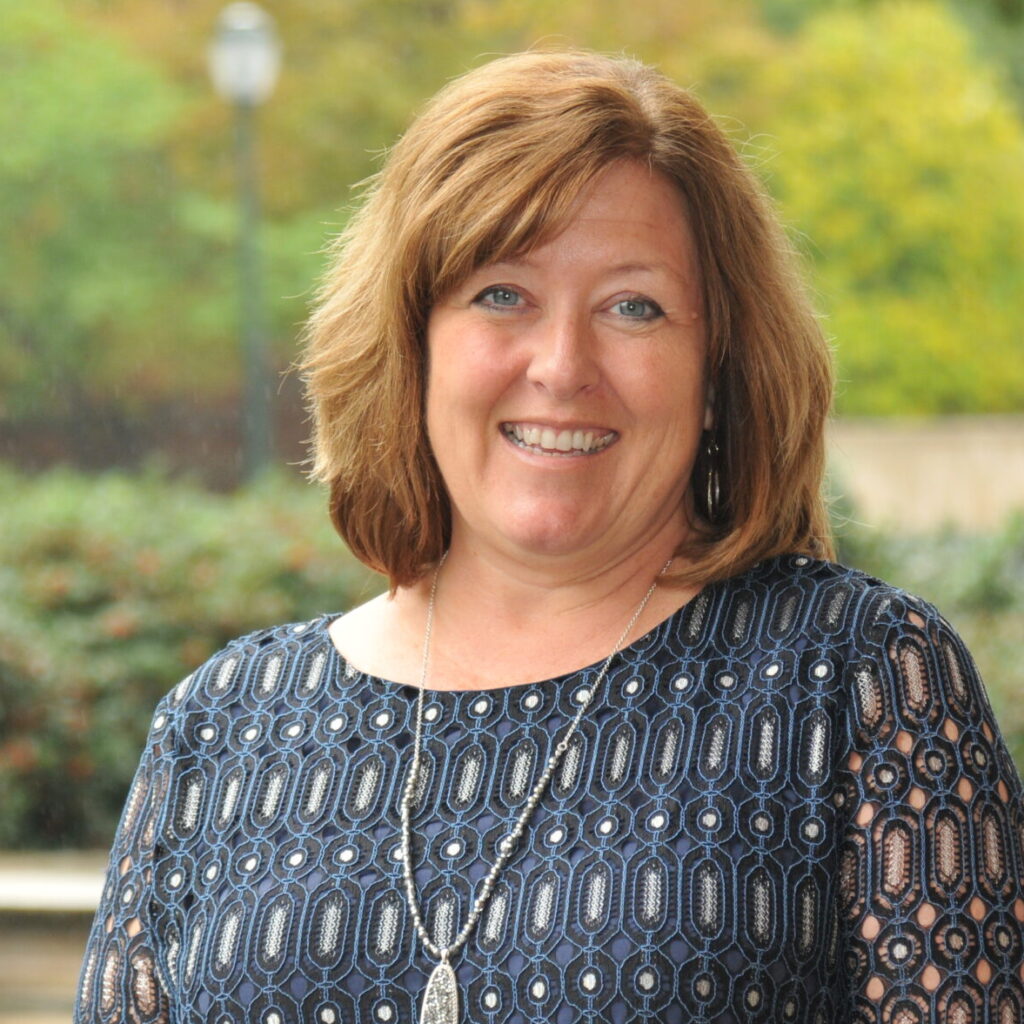 Laurie McCall has been working in the Division of University of Life at Penn since 1992 where she started as Assistant Director of New Student Orientation for the Department of Academic Support Programs. After starting a family in 1999, she remained on a part time basis to run the PennQuest Pre-Orientation Program. In 2007, she returned to full time to work for the Platt Student Performing Arts House and Pre-Orientation Programs. Her role expanded in 2013 as she took on the Director position. She holds a B.S. in Education from Kutztown University and a M.A. in Communication Studies from Bloomsburg University.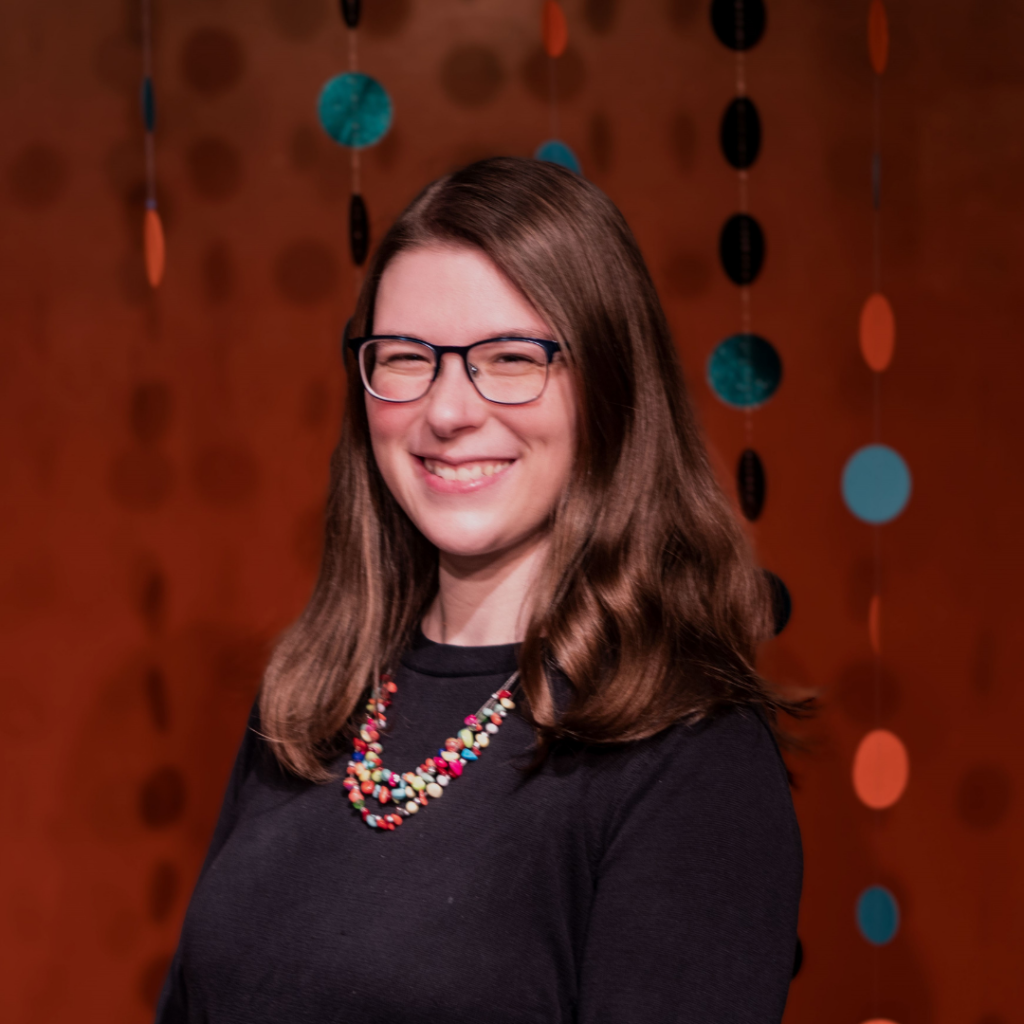 Megan Edelman has been a part of the University of Pennsylvania since 2007. As an undergraduate student, she worked for the Annenberg Center for the Performing Arts. After graduating, she joined the alumni development and alumni relations team for the Perelman School of Medicine and later served as the Rodin College House Coordinator. Megan holds a BA in English Literature from Penn and a Master's degree from Penn's College of Liberal and Professional Studies. In addition to serving the students of Penn, she is an actor and performance artist, and she enjoys applying her passion for the arts to her work each day.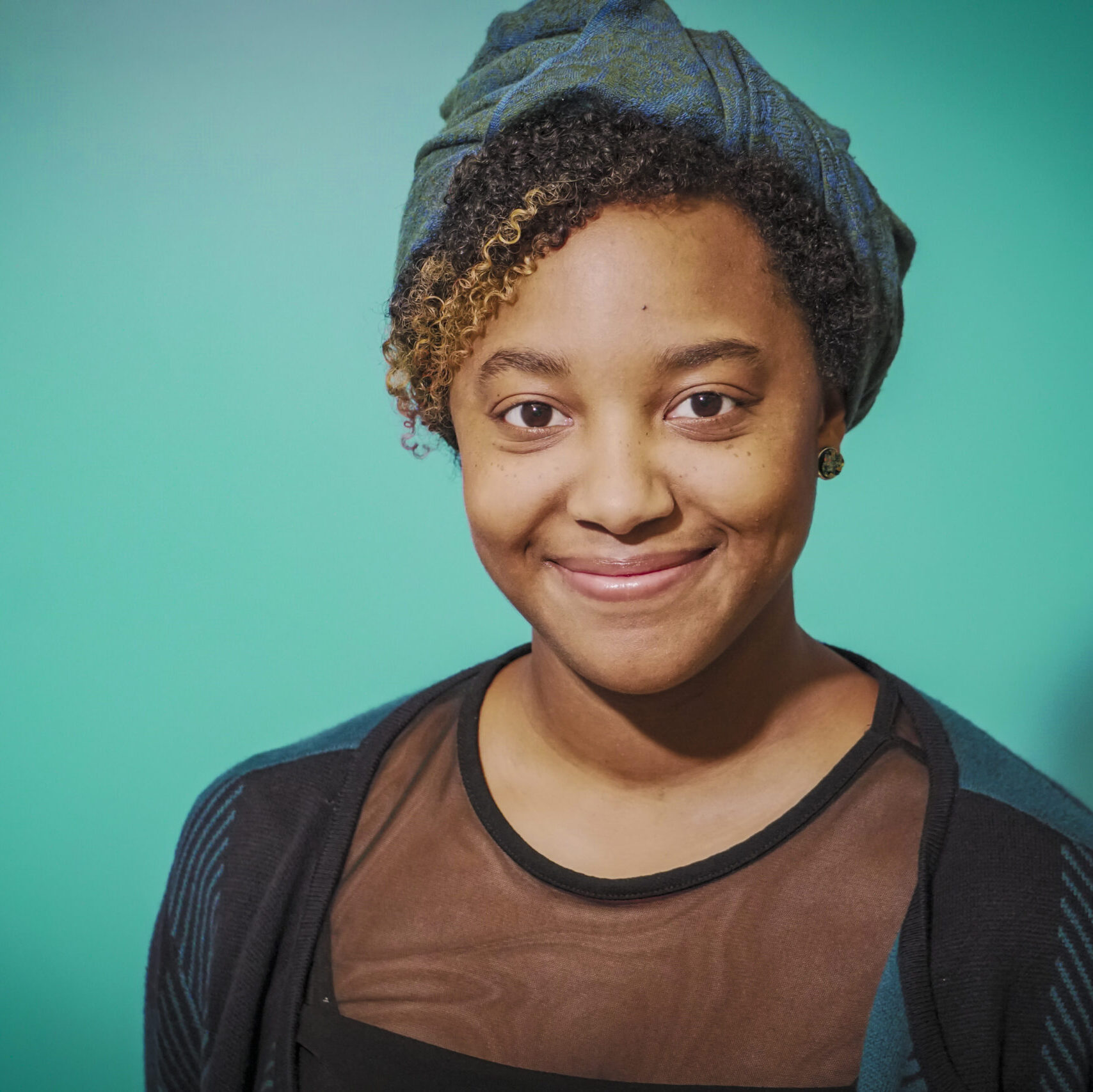 Sara Outing is an arts administrator, advisor, and proud alum of the Theatre Arts Program. Moonlighting as a designer, deviser, and fabricator in the Philadelphia regional theatre industry, she serves Penn with a mission to empower young creatives as they claim artistic identities, encourage dialogue that untangles the relationship between artistic excellence and nourishing art practices, and to act as a liaison between students and the city's performing arts communities. Stop by her office to peruse the Platt House tea expansion set!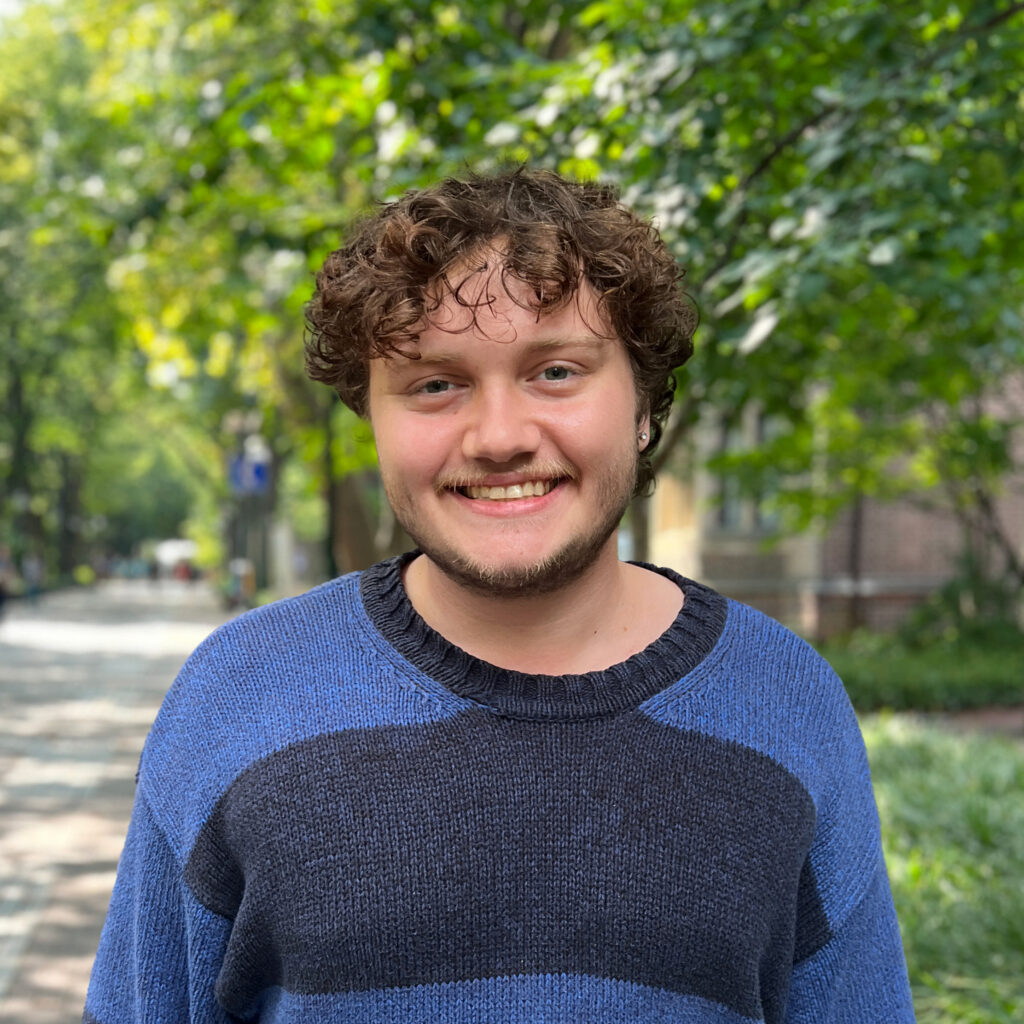 Administrative Coordinator
Justin Gotzis is an artist, writer, musician, and Bucks County native. He completed his degree in New Media Arts and Global Studies at Carnegie Mellon University in December 2022, and has enjoyed assisting organizations such as the Center for Emerging Visual Artists, Philadelphia, and the Chautauqua Institution School of Art.
Technical Advisor, PAC Shop
Contact Amanda for all things technical, video editing, and PAC Shop questions.
Platt House Advisory Council
Maintain a vibrant, vital advisory board that advances the mission of Platt Student Performing Arts House 
Build connections between arts communities at Penn
Foster alumni connections that support the sustainability of the Penn arts community 
Enhance alumni ownership of the Platt Student Performing Arts House by helping alumni feel proud of their past and current relationship to arts at Penn
2022 – 2023 Members: Alumni Representatives
Bhargavi Ammu graduated from the College of Arts and Sciences at Penn in 2013 with a B.A. in Health and Societies and South Asian Studies and minored in International Development. While at Penn she was active on the South Asian female dance team, PENNaach, an Emily Sachs Dance Benefit Chair and Chair of the Dance Arts Council. Additionally, she was a resident advisor in the Fisher Hassenfeld College House for three years, was an EMT and board member on the Medical Emergency Response Team (MERT), a Wharton Lipman Family Prize Fellow and a member of the Oracle Senior Society. Bhargavi is a trained Indian classical Bharatanatyam dancer with 20 years of performance experience, and has always been a strong supporter of the arts and student arts education. For the past four and a half years, Bhargavi has worked at the United States Agency for International Development (USAID), and has focused on health systems and HIV/AIDS global health work. She has served as the chair of the DC+Acumen volunteer chapter, and in the fall of 2018 will attend the Kellogg School of Management at Northwestern University in pursuit of an MBA.
Anthony Anchelowitz, C'18
During his time at Penn, Anthony Anchelowitz (C '18) served as the President of Counterparts and the Chair of the A Cappella Council. Through these roles, he created the first annual Raise Your Voice a cappella charity concert, produced award-winning music videos for Counterparts, and worked as one of the producers of the University's first ever performing arts event at Carnegie Hall. Since graduating, he has interned in film development with Marc Platt and now works as the development assistant for Kristin Burr on the Walt Disney Studios Lot.
Graduated from Penn with a double major in history and international relations. She is now a lawyer at the Public Defender Service for the District of Columbia. On the side, she volunteers at the Sitar Arts Center, teaching dance. She misses her time at Penn, where she danced with Arts House Dance Company, served as the Chair of the Emily Sachs Dance Benefit, and as the Dance Arts Council (DAC) chair for two years. She was also involved with Penn Life Sketches.
Graduated Phi Beta Kappa and summa cum laude from the University of Pennsylvania with a B.A. in Communications and Theatre Studies. He currently works as a Motion Picture Talent and Comedy Assistant at Creative Artists Agency (CAA) in NYC. Previously, Jason worked at Roundabout Theatre Company and The Gersh Agency. While at Penn, Jason was a member of Penn Players, Penn Singers, Front Row Theatre Company, and Quadramics.
Ankit Dhir (W'10, C'10) lives in New York with his wife, Ayesha Chacko (W'11). While at Penn, Ankit served on PAC Exec, sang with Penn Masala, and was involved in Penn Student Government through the Undergraduate Assembly and University Council. In New York, Ankit has stayed connected to Penn alumni through yPenn, yPAAN, and the Penn Masala Alumni Society where he served as Chair. He and his wife also work with America Needs You to mentor first-generation New York City college students and help them with college and career readiness. He is very excited for the opportunity to serve on Platt House Advisory Council to give back to a place and an organization that was incredibly formative in his college experience and continues to be at the heart of some of Penn's most enriching experiences.
Cassandra Georges, C'01, L'05
Cassandra is a lawyer specializing in dispute resolution. She has fond memories of her time with Onda Latina Dance Troupe and as Performing Arts Council (PAC) Chair.
Lolita Jackson currently serves as the Special Advisor to the Senior Director of Climate Policy and Programs in the NYC Mayor's Office. She is the primary liaison to foreign and domestic governments around climate, and administers activities for New York City's participation in global climate and resilience networks as well as with the United Nations. Prior to her appointment to this role, she held numerous positions within the NYC Mayor's Office and has worked there for 12 years. Lolita was also at Morgan Stanley for 12 years, with her last position as Vice President at Morgan Stanley Investment Management. Lolita is a 1989 alumna of the Penn School of Engineering, majoring in Applied Science with a concentration in Chemical Engineering. She is currently the President and Reunion Chair of the Class of 1989, which has won the Class Award of Merit twice, a member of the Alumni Class Leadership Council, and a former member of the Annenberg Center Board of Overseers. Lolita is a 2008 winner of the Alumni Award of Merit. She is also a professional singer who has performed in Shanghai, Sydney, Berlin, Tokyo, and Carnegie Hall and performs annually at the Edinburgh Fringe Festival. While at Penn, Lolita was a member of Penn Gospel Choir, Quadramics, Counterparts, and lead singer of Billie Soul & the Obsessions, a band comprised of members of Counterparts and the Jazz Ensemble.
Pearl Lo is currently a Ph.D. student studying Higher Education. Her research interests include cross-racial interactions and friendships groups, particularly among Asian Americans and their peers of color. She also conducts research on intersectionality and how the lived experiences of individuals with multiple minoritized identities, specifically queer women of color, coupled with social development affect learning outcomes. She is also interested in experiences of acculturation and assimilation of first and second generation Asian American and Latinx students. During her time at Penn, Pearl was first introduced to the arts through the PennArts pre-orientation program. She later went on to serve as the PennArts coordinator in her junior and senior years. Pearl had the pleasure of serving on PAC Exec as the Community Service Chair from 2015-2017 and loved organizing ASAP (After School Arts at Penn) every week. Pearl was an administrative assistant at Platt Student Performing Arts House, which was her home at Penn. She held leadership roles in various performing arts organizations such as Director of The Vagina Monologues and Penn V-Day, Vice Chair of Stimulus Children's Theatre, and Technical Manager of the Penn Glee Club. She also performed in or did tech for many different groups and graduated Penn with having been involved in 41 student productions. Pearl was also the Support Chair for the Osiris Performing Arts Senior Honor Society and was a member of Oracle Senior Honor Society. Pearl is excited to continue her love for the performing arts at Penn by being a part of the Platt House Advisory Council.
Arnab is Chief Product Officer for Xactly, where he leads a team responsible for the strategy, execution and go-to-market success of Xactly's product suite. Prior to joining Xactly, Arnab served as Vice President for BroadSoft (now part of Cisco) where he led a global business unit. Arnab joined Broadsoft as a result of its acquisition of Transera, a company he joined at its founding and where he served as President and Chief Operating Officer. Prior to Transera, Arnab held leadership roles with another software startup that was acquired by Alcatel. Arnab started his career in finance, working initially as an investment banker at Merrill Lynch and then as a private equity investor at The Beacon Group (now part of JP Morgan Chase & Co.). Arnab holds an MBA from Harvard Business School and a BS in Economics from The Wharton School at the University of Pennsylvania. He lives in the San Francisco Bay Area with his wife and children
Layla O'Kane is from Cairo, Egypt, and graduated from Penn with a degree in economics and in international relations in 2014. While at Penn, she was chairwoman of Bloomers, business manager of The Pennsylvania Players, and involved in shows by Quadramics, Front Row Theatre Company, and Penn Singers. She is currently living in Cambridge, MA and pursuing a Masters in Public Administration/International Development at the Harvard Kennedy School. Most recently, Layla worked at NERA Economic Consulting, focusing on antitrust consulting in New York. She has continued to be involved in the arts through community choirs and independent comedy groups in tandem with her career, and would love to be on the Council engage with alumni and students looking to balance pursuit of the arts with other professional goals.
In real life, Josh is a writer and editor for a pharmaceutical marketing magazine and ghostwriter for pharmaceutical marketing executives. In Penn life, he's spent the last 18 years as business manager for Mask and Wig's alumni organization and producer of the Club's annual productions. As an undergraduate he spent four years in Wig's stage crew, serving as stage manager and secretary-treasurer as a senior. He also worked on several Quadramics shows and produced the 2000 Q Spring Fling musical, "A Little Night Music." Josh is proud to have captained Mask and Wig's efforts to launch the Mask and Wig Club Endowed Scholarship, the first Penn scholarship ever to be endowed by a performing arts group, now on its third recipient; and the Stephen Goff Senior Honor Award, the first Penn senior honor award for achievement in performing arts, awarded for the first time last spring. He's been happily married to the extremely tolerant Djung Tran for almost 13 years now, and is a proud parent of Micah, age 9 (showing early signs of interest in musical theater and singing), and Naomi, age 3.
A proud member of the Class of 1975, Greg was a devoted member of the Penn performing arts community as Chairman of Penn Players, Business Manager and Student Conductor of the Penn Glee Club, Treasurer of Penn Singers and Advisory Board Member of Arts House. While pursuing his graduate and post-graduate studies, he worked on Broadway for several major general management firms and the Shubert Organization. As a performer and director, Greg has been involved in over 200 productions including a wide variety of musicals, straight plays, opera, and cabaret. He is the principal of a strategic communications firm where he directs "corporate theater" empowering individuals and teams to maximize their ability to inform, persuade and get their audiences to act on their information. He continues to direct as a member of the faculty of Concordia College in Bronxville, New York and performs with his wife Kathleen and daughter Katie in civic productions in Fairfield County, CT. Currently at Penn, Greg is the President of the Alumni Class Leadership Council, President of the Sphinx Senior Society Board of Governors, Executive VP and Reunion Chair of the Class of 1975 and long-term President Emeritus and Board member of the Glee Club Graduate Club.
Gilberto Vega is a Costa Rican-American creator, educator, and stage manager for music and theatre. His short play, Miley Vs. Mozart: An Epic Poperatic Smackdown, was featured in The Vs. Series during the Philadelphia Fringe Festival. Gilberto is the Manager of Education and Engagement for The Philly POPS, where he curates music education programs for 3,000 students in the School District of Philadelphia and free community events to make pops orchestras accessible to all. Gilberto contributes to Bonaly Reviews and is a Barrymore Nominator.
Platt Student Performing Arts House is committed to the learning and development of Penn student performing artists. In addition to the learning experiences students gain from participating and leading performing arts groups, Platt House provides the following programming to benefit student learning and arts engagement.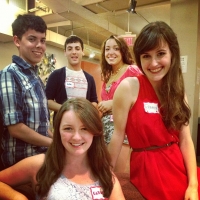 Join Platt for periodic panels and individual speakers along with collaborative events with Career Services, such as the Creative & Common Good Fair! Alumni: Sign up to be a career mentor!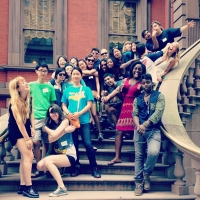 Technical Trainings
Platt House organizers pre-production meetings, light board trainings, sound board trainings, fight choreography workshops, and more! This year, we are hosting the first Annual PAC Conference!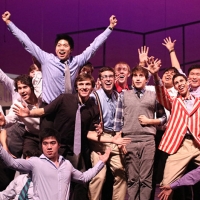 The Wallace Award will provide a Penn undergraduate with funds to support a summer internship in a professional performing arts or entertainment environment. The award recipient will receive a $3,000 stipend. Applicants are responsible for securing their internship.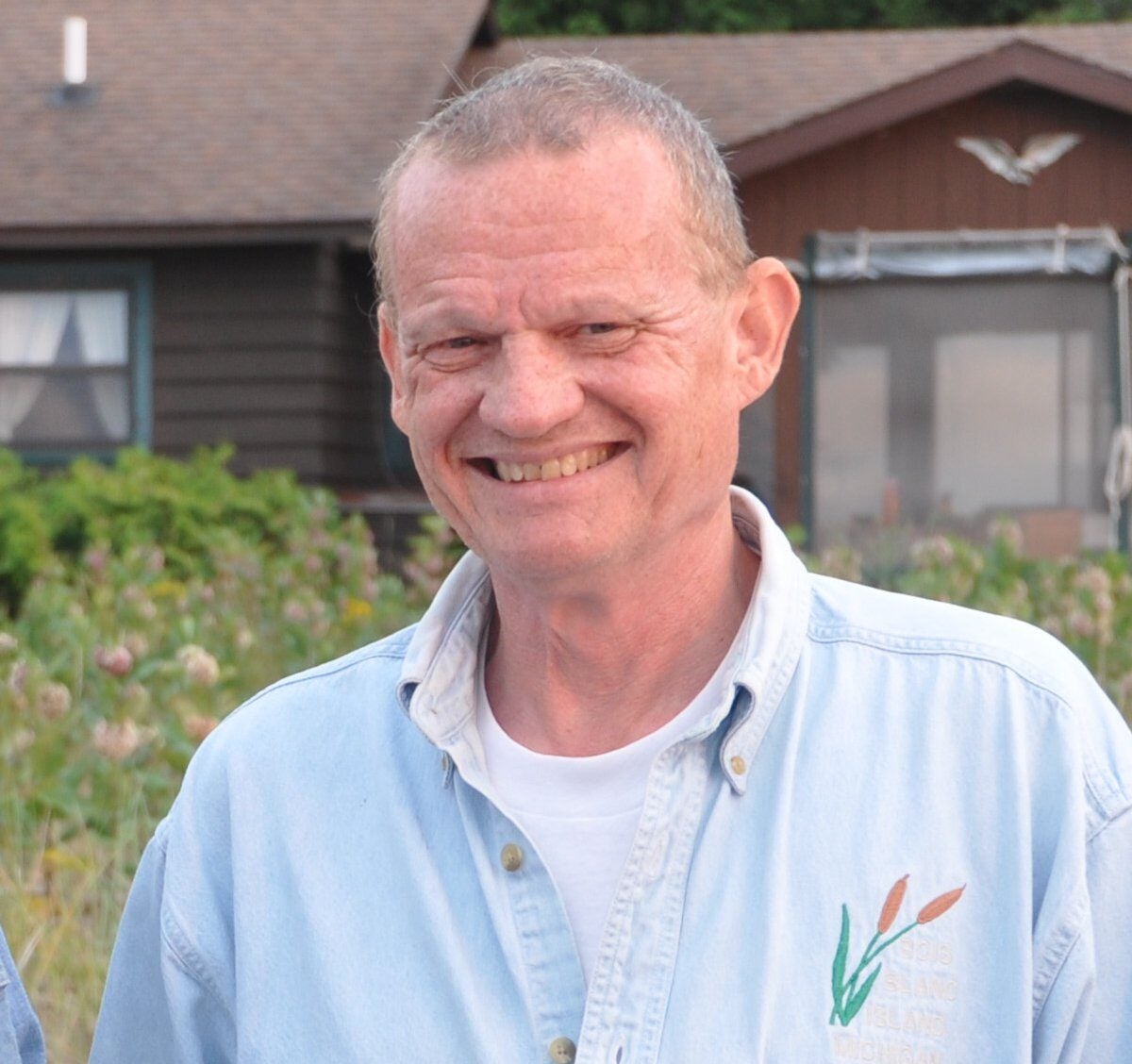 Awarded to fund an undergraduate's summer internship in a theatre arts related field.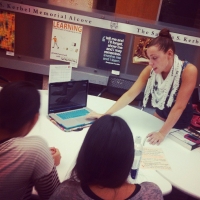 Master Classes, etc.
Master classes, guest lectures, and conversations are listed in the events section of our home page as details are made available. Most events other than performances are free to Penn students with ID; however, they may require a ticket or RSVP. Some events are not open to the public; check event details as listed on the home page.
First-Year/Transfer Programming
Platt House recognizes that the size and breadth of arts opportunities at Penn and in the Greater Philadelphia area can be overwhelming. To ensure incoming students are aware of and have access to these rich opportunities, Platt House provides information for interested students to learn more through its pre-orientation program PennArts and additional programs and events. Check out our Events Calendar to learn more.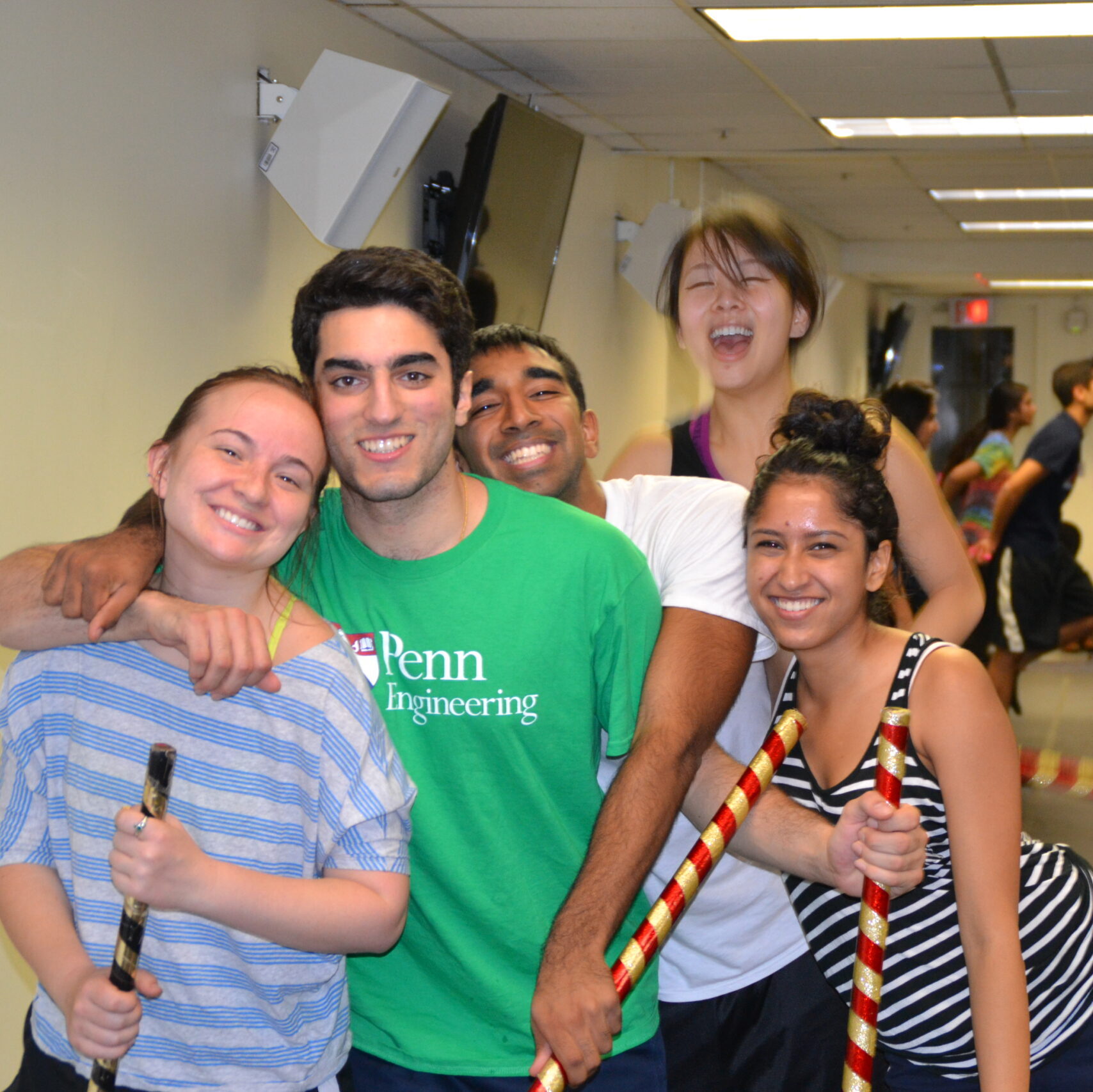 One of five pre-orientation programs offered by University Life, PennArts welcomes 40 new students to campus one week prior to New Student Orientation for exploration of campus and Philadelphia arts offerings led by a team of upperclass student leaders.